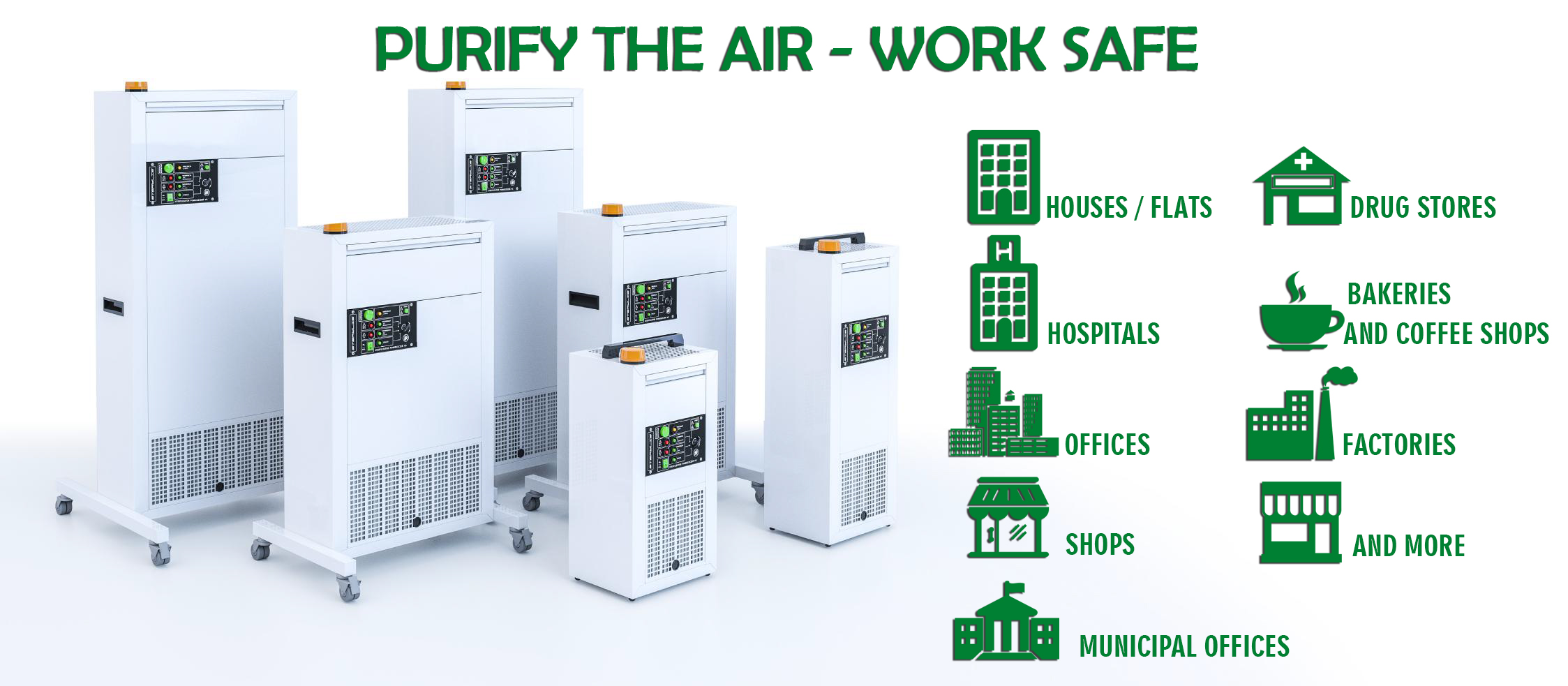 Protect your employees and customers
✰✰✰
a professional protective shield for your company thanks to a variety of activities!
✰✰✰
From 1€ per m2
 99,9% Protection against viruses, bacteria, mold and other pathogens

 Fresh clean air (free of unpleasant smells) thanks to particle and exhaust air filter technology

Operating mode adapted to the presence of employees and thorough sterilization after working hours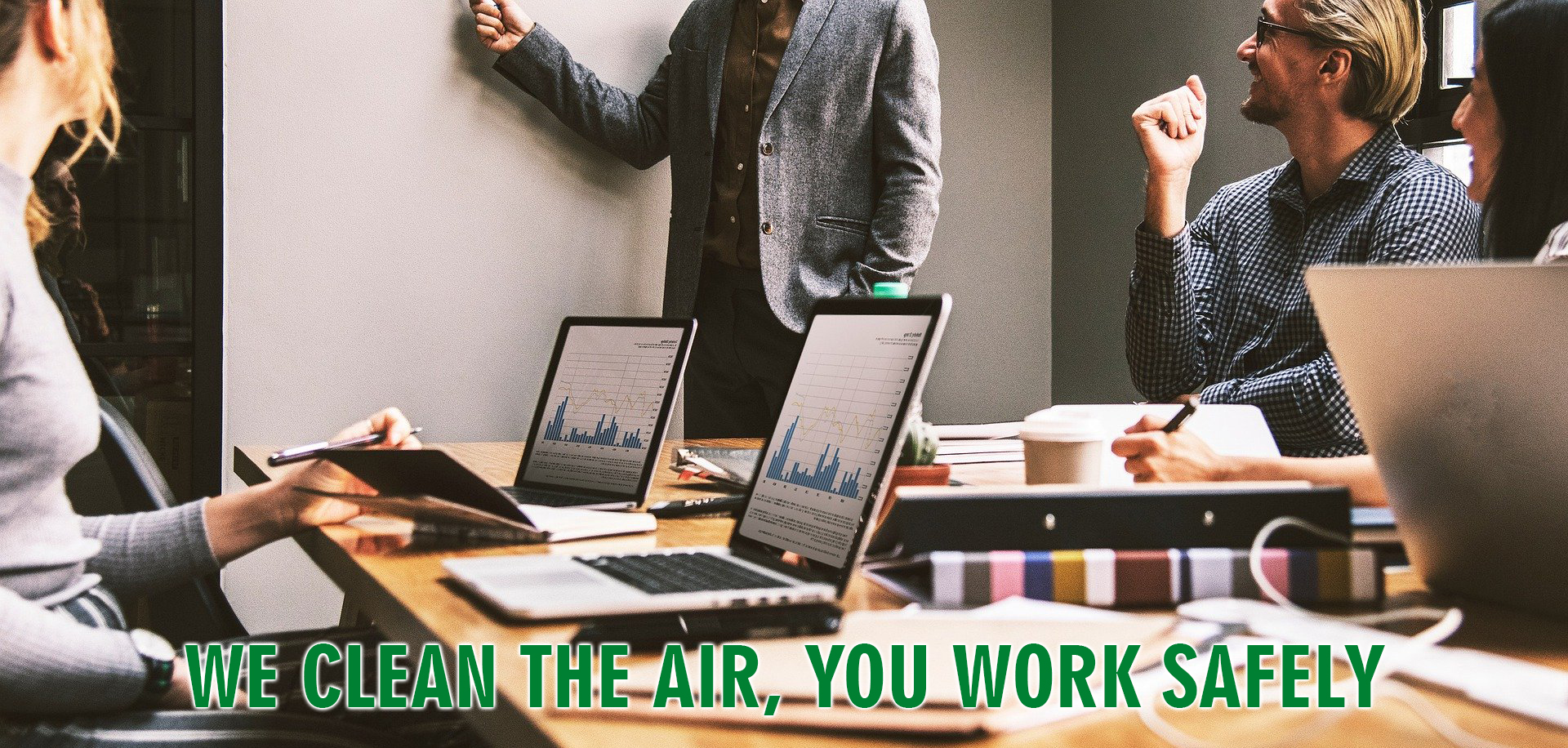 Totally safe and unique
✰✰✰
Sterilization with ozone and UV-C with particle filtration in one device

RightHands – ROOM Sterilizers
Our devices are an extremely effective support in the fight against CORONAVIRUS and other PATOGENS. Manufactured in Europe with the participation of engineers and designers as well as with scientific and university support.

Innovative disinfection and sterilization devices with air filtration function that work with high-performance bactericidal and virucidal UV-C lamps and a very efficient ozone generator.
OZONE GENERATOR
In the sterilization mode, the generated ozone (O3) has a very strong oxidizing agent, fungicidal, bactericidal and virucidal effect. Ozone also neutralizes odors of all kinds, very quickly and effectively. The complete room sterilization normally takes around 4 hours and the entire process is monitored by a controller that measures the ozone concentration generated in the room in real time.
The intelligent control of the ozonization process not only ensures the highest sterilization efficiency, but also the safety of the entire process. Thanks to the destruction function after the sterilization process, it is possible to achieve a safe ozone concentration. Thanks to the gaseous form of the ozone generated, not only is the air in the room completely sterilized, but also all objects that the ozone reaches during the disinfection process.
DOSAGE OF UV-C
The high-performance battery of the UV-C lamps mounted between the filters emits strong UV-C rays in the sterilization channel with correspondingly adapted wavelengths λ of 253.7 nm. This irreversibly destroys bacteria, viruses, molds, fungi and other microorganisms in the air flowing through the device. Thanks to the special closed disinfection channel, the emitted high-energy UV-C rays do not penetrate from the inside of the device, so that the sterilizer can also be operated safely in this operating mode in rooms in which people are present.
DOUBLE FILTRATION
2-stage air filtration (pre-filter and blow-out filter). High-quality filter media with electrostatic properties can even hold back microscopic dirt particles. By using an antibacterial system based on the odorless, non-toxic coating of the filter medium that is invisible to the human eye, harmful allergens and bacteria can be removed from the air.